Whether you support one or a hundred volunteers, we can help! These resources are for anyone who coordinates volunteers, with everything from welcome pack templates and links to guidance on Health and Safety and retaining volunteers. Your role is a crucial one. Volunteers depend on clear tasks, the right information, a bit of appreciation and a well-supported contact person. This is your page with a wealth of inspiration, guides and tools so you can be a confident volunteer coordinator.
Volunteer Referral System
Volunteer Nelson have moved to a new volunteer management platform – Be Collective! We're really excited about it! The launch date was on the  4 December so its still pretty new. Be Collective is a social enterprise is all about growing an ecosystem of volunteer involving organisations for social good. We are aiming to get as many community organisations using the system and sharing volunteer opportunities as possible.
The system is powerful and Managers of Volunteers can manage things like shifts and hours for volunteers as well as posting roles and accepting applicants. Volunteers can keep a social record of volunteering they have done. As a manager of volunteers, we want you to feel confident using the system. We think you will find it quite intuitive but we'd love to meet with you to show you around.
Every month Volunteer Nelson produce a succinct, informative newsletter to keep you up to date with upcoming trainings, events, volunteering related information, advice and more. Sign up to get this in your inbox each month.

We have moved to a new volunteer management platform – Be Collective. We can offer one on one training to introduce you to this new software, either at the Volunteer Nelson office or at your organisation. Just contact us at [email protected] or on 03 546 7681 ext 1 to organise.
Nelson Community & Whanau Network
The Community & Whanau (C&W) Network meetings are an opportunity for staff and volunteers from community organisations to get together on a monthly basis.  These meetings provide a forum where issues, ideas or projects of interest can be raised and discussed, and valuable information, ideas and strategies shared.
Meetings are held monthly in Nelson, Richmond, Motueka and Golden Bay.
Managers of Volunteers' Network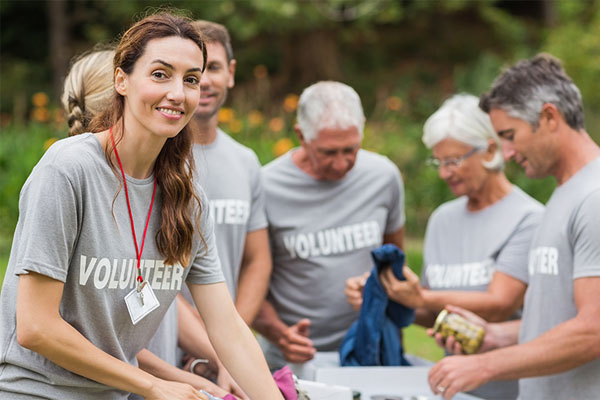 Volunteer Nelson runs biannual networking meetings for those who coordinate volunteers in organisations that involve volunteers – whether they are volunteers themselves or paid staff. These network meetings are usually timed around major annual events such as National Volunteering Week in June and International Volunteer Managers Day on 5th November.
This link takes you to a selection of resources on Governance, from tips for an effective board through to involving volunteers from diverse cultural backgrounds, risk toolkit and more.
Are you the manager of a not-for-profit organisation? If you are then this is the link for you.
Your rights as a volunteer, techniques to improve your personal effectiveness and job seekers' workbook – you can find these resources here.
Are you looking to development your volunteer programme? Recruit, support or monitor volunteers? There are some valuable resources here including the Volunteer New Zealand's Competencies for Managers of Volunteers, risk toolkits and H&S information.
Managers of Organisations and Volunteers
There are a fair number of you super busy people in the community sector, so we've combined your resources here. From your communications plan, competencies for managers of volunteers, volunteer investment value and audit tool, risk toolkits, monitoring volunteers are more.
A further place to look for resources is CommunityNet Aotearoa, a resource hub maintained by The NZ Navigator Trust. It is a collated selection of resources designed for strengthening communities.