Meet the Staff
Volunteer Nelson currently has four part-time staff and a wonderful variety of amazing volunteers that help us both in the office and behind the scenes, to deliver our services.
Gordon Oldfield
Manager
Gordon is originally from South Africa and has lived in Nelson with his wife and two children since 2007. Previously a pharmacist, sight loss compelled him to find a new direction. His professional and academic interest is now in health and disability services management. He has a particular interest in the role of volunteers in community organisations. He can often be spotted walking in Nelson with his guide dog, Ernie.
Ernie
Guide Dog/Office Dog
Ernie is Gordon's trusty Guide Dog. He loves to meet and greet staff and office volunteers each day – often bringing them one of his soft toys to throw for him. In his role as Office Dog he brings us laughter, positivity, and great morale as well as reducing stress levels.
Holly Drummond
Programme Leader
Holly looks after the delivery of Volunteer Nelson's Youth Programmes, our low cost training events and is the prime contact for Volunteer Managers. She started out as a volunteer with us back in 2013. Holly volunteers outside of work at a number of events as well as being a Street Ambassador.
Ellie Young
Volunteer Co-ordinator
Ellie Young arrived in Nelson on Christmas Day 2018 and loves the strong sense of community.  Ellie sees volunteering as a great way of connecting people to organisations who can benefit from their wealth of knowledge, skills and passions and look after their wellbeing.  Her professional background is in community services.  Her passion is people and connecting their knowledge and skills to enhance communities.   Ellie holds Masters in Sustainability and Climate Policy, alongside post-graduate studies in Integrated Human Studies. She also works with the Nelson Environment Centre in People and Culture.
Jane Solly
Finance
Jane joined Volunteer Nelson in 2013 and works primarily on finance and administration. She is passionate about volunteering and currently monitors for pests at the Brook Sanctuary, and enjoys the ease of family friendly one-off volunteering opportunities such as beach clean-ups and tree planting. Her hobbies include spending time with family and friends, walking, tramping, gardening, kayaking and crochet.
Meet the Board
We are led by a governance board of committed volunteers who share a passion for giving back to their community.
David Taylor
Chair
David moved from the UK to Nelson in 2014. He is a semi-retired technical consultant and project manager, with experience in assurance and risk management. He has volunteered at Volunteer Nelson, Restore and Neighbourhood Support and helped at Nelson Tasman Housing Trust.
In 2016 he started helping Volunteer Nelson with their IT, and is heavily involved with the business, including the monthly Community & Whānau meetings.  He joined the Board at the end of 2016, and took on the Secretary position for three years.  He was elected to Chair the Board in 2019.
After 5 years working with International Committee of the Red Cross (ICRC), Marie came to NZ in 1990 to settle; and has since worked with the public and private sectors – Department of Internal Affairs,  ACC, Nelson City Council where I professionally learned governance matters, being the Mayor's PA for 15 years.
In 1992 whilst with Internal Affairs, she organised the first meeting of Nelson Multi-Ethnic Council, which has now evolved to Multicultural Nelson Tasman, 27 years on.  In between work and life is her community volunteering which grounds her to grass root community issues and allows her to build relations with and help individuals and groups of diverse culture, age and gender.  She joined the then Nelson Volunteer Centre in 2009 and she is proud to return on the Board after 2 years hiatus.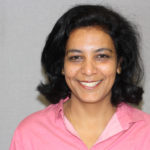 Anju is originally from India and came to Nelson in 2019 to study Master of Applied Management at NMIT. During her studies, she got involved with Volunteer Nelson. She recruited volunteers and completed a research project to find challenges for volunteer recruitment for Volunteer Involving Organisations in Nelson. These opportunities helped her to learn more about the community and the voluntary sector in Nelson.
Anju is a pharmacist and has many years of experience in healthcare administration and operations management, and picked up a position as a research supervisor at NMIT to enhance the research skills. As a board member, she wishes to use her skills for the betterment of Volunteer Nelson.
Ko Taratara te tihi o te maunga Motupōhue
E tū ana ki te taha o Te Ara a Kewa
Ko Tākitimu to waka
Ko Te Rau Aroha te Marae
Ko Kāi Tahu me Kāti Māmoe ōku iwi
Ko Rākaihautū te hapū
Ko Awarua te rūnaka
Kei te noho ahau ki Whakatū
Ko Kayne tōku ingoa
Louise moved permanently to Nelson from London in 2018 after a long love affair with New Zealand. Her professional background includes recruitment, sales and IT, and she currently works for BlueBerry IT as their Account Manager.
Louise has joined Volunteer Nelson because she loves living in Nelson and wants to give some time back to the community.
Paul is a born and bred proud Nelsonian.   He has worked in the community sector in the Nelson Tasman region for the past 15 years and remains actively involved via his role at the Nelson Tasman Youth Workers Collective and with Youth and Community Works, a social enterprise that he and his partner established in 2015.

Outside of the office, Paul enjoys exploring the great outdoors, hanging out with friends, and tinkering away in his man cave.
Since 2008, Michelle has been serving and working professionally with various charitable and non profit organisations. Professionally, she has had her own accountancy practise for over 20 years and as part of this – enjoys helping charities meet their governance and compliance responsibilities. Personally, Michelle likes the chance to give back as a board representative to the non profit sector and in this way is looking forward to working with others to further the outcomes of Volunteer Nelson. Michelle feels lucky enough to work alongside the team at Volunteer Nelson and has done since 2021.
Michelle has 4 adult children, and moved to Nelson from Auckland in 2020.
Glen is a proud Nelsonian, having spent most of his working career in Sales Management and Advisory roles before becoming Self-Employed in 2014 alongside his partner in their Accounting and Business Advisory firm.
Glen joined Volunteer Nelson as a board member to give back and make change in the Nelson Community that he loves and currently holds the role of board secretary.
Outside of this, Glen enjoys travelling, spending time with his friends and family, and spending time at St Arnaud.